3D Classics
is a small line of video games
Nintendo
created to show off the 3D capabilities of the
Nintendo 3DS
. The concept first appeard at E3 2010 as a series of demos featuring different classic games. Afterwards, six of the demos were worked into fully playable titles available on the 3DS
eShop
. 
Titles in the 3D Classics Series
The first game in in the 3D Classics series, Xevious was the first game Nintendo and Arika used to test the 3D effect. To compensate for the wider screen of the 3DS, clouds were added on the vertical borders to simulate a larger battlefield.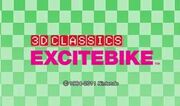 The second game in the 3D Classics series,
Excitebike
was released alongside
Xevious
. For a brief period, the game was available for free to celebrate the opening of the eShop.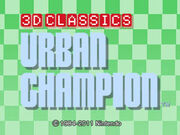 The third game in the 3D Classics series, Urban Champion was released in the summer of 2011. The game features a static camera that changes angle each round.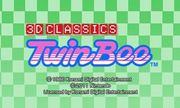 The fourth game in the 3D Classics series. Like
Xevious
, TwinBee uses curtains on the vertical borders to compensate for the larger 3DS topscreen.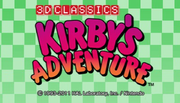 The fifth game in the 3D Classics series. Kirby's Adventure features some areas remade in polygons to give a greater 3D effect.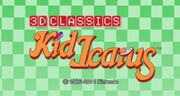 The sixth and final game in the series. Kid Icarus features newly created backgrounds and a more modern save system. Nintendo and select retailers offered a coupon for the game as gift for pre-ordering
Kid Icarus: Uprising
. 
E3 Demos
A number of NES and SNES games were shown off as 3D remasters at the 2010 E3. Most of the games were merely tech demos, with only the above six titles getting a release.
The games showcased included
SEGA 3D Classics
SEGA ported a number of its games to the 3DS in its own 3D Classics line. They were all developed by M2.
only released in Japan so far
Ad blocker interference detected!
Wikia is a free-to-use site that makes money from advertising. We have a modified experience for viewers using ad blockers

Wikia is not accessible if you've made further modifications. Remove the custom ad blocker rule(s) and the page will load as expected.