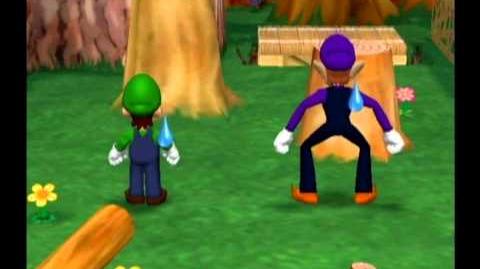 Apes of Wrath is a minigame in Mario Party 7. You see two apples laying on the ground. It looks so delicious, so and your opponent eat them. But, it appears that those apples belong to the Ukiki monkeys that live in the area and they are not happy that you ate their apples. In order to win this minigame, you must evade the Ukikis and the first person to get caught by the monkeys, lose. You must be careful though, because if you and your opponent continue to avoid the monkeys, they'll send reinforcements!
Ad blocker interference detected!
Wikia is a free-to-use site that makes money from advertising. We have a modified experience for viewers using ad blockers

Wikia is not accessible if you've made further modifications. Remove the custom ad blocker rule(s) and the page will load as expected.