Ad blocker interference detected!
Wikia is a free-to-use site that makes money from advertising. We have a modified experience for viewers using ad blockers

Wikia is not accessible if you've made further modifications. Remove the custom ad blocker rule(s) and the page will load as expected.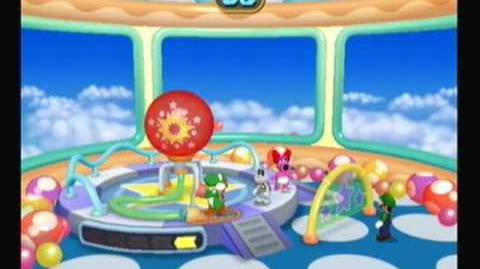 Balloon Busters
is a Mic minigame in
Mario Party 7
. In this minigame, four players take turns blowing up a balloon and each player gets to inflate the balloon up to a maximum of 5 times during a turn and a minimum of 1. Whoever finally pops the balloon, the player before him or her wins the minigame. For human players, blowing up the balloon is done by speaking into the
Microphone
. To blow into the balloon say "Bigger" and to end your turn say "Stop".