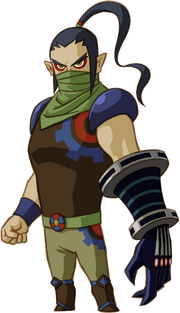 Byrne is a character in The Legend of Zelda: Spirit Tracks. He starts as the evil Chancelor Cole's assistant. He was once Anjean's student but left because he couldn't get power from the spirits. Later in the game he is betrayed by Chancelor Cole and helps the player defeat the final boss.
Trophy Description
Super Smash Bros. for 3DS
Ad blocker interference detected!
Wikia is a free-to-use site that makes money from advertising. We have a modified experience for viewers using ad blockers

Wikia is not accessible if you've made further modifications. Remove the custom ad blocker rule(s) and the page will load as expected.