This article is an orphan, as no other articles link to it. Please introduce links to this page from related articles.

As of: August 2013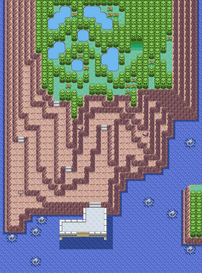 Faraway Island is an island outside the Hoenn region in Pokémon Ruby and Sapphire and Pokémon Emerald.
The Pokémon Mew can be caught here, the first time in the series it can be caught properly.
Ad blocker interference detected!
Wikia is a free-to-use site that makes money from advertising. We have a modified experience for viewers using ad blockers

Wikia is not accessible if you've made further modifications. Remove the custom ad blocker rule(s) and the page will load as expected.