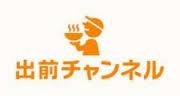 The
Food Delivery Channel
(JP)
is a
Wii Channel
exclusive to Japan. The service allows the player to order food using their 
Wii
console. You can choose from a variety of restaurants and then choose what you'd like to order. Following this, the restaurant closest to you will send your order out after preparing it. This is convenient since you don't have to bother talking on the phone or going out to get it. If you don't know what you're in the mood for, then you can use the roulette mode which will choose for you. If what the roulette chooses sounds good, then you can order it, if not you can try again and again until you find something interesting.
Ad blocker interference detected!
Wikia is a free-to-use site that makes money from advertising. We have a modified experience for viewers using ad blockers

Wikia is not accessible if you've made further modifications. Remove the custom ad blocker rule(s) and the page will load as expected.