Quote

"Precious days, always."

— current Company slogan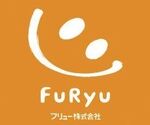 FuRyu is a Japanese developer and publisher. They most commonly do anime games but they have done original IPs as well. Their other businesses include photo-booths, mobile games and figures. They currently have 322 employees.
Company History
In 2015, they changed their logo and slogan.
Games made
Nintendo DS
Nintendo 3DS
Ad blocker interference detected!
Wikia is a free-to-use site that makes money from advertising. We have a modified experience for viewers using ad blockers

Wikia is not accessible if you've made further modifications. Remove the custom ad blocker rule(s) and the page will load as expected.