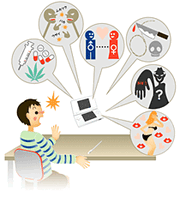 I-Filter is a program that is available only in Japan that censors things that a parent wouldn't want their children to see. It costs a small amount per month, and was released along side the Opera Browser for the Nintendo DS.
Rids of
Drugs
Profanity
Online Dating
Violence
Strangers
Pornography
Ad blocker interference detected!
Wikia is a free-to-use site that makes money from advertising. We have a modified experience for viewers using ad blockers

Wikia is not accessible if you've made further modifications. Remove the custom ad blocker rule(s) and the page will load as expected.