Inti Creates is a company founded in May of 1996 by employees who left Capcom. Despite this, many, while not all, of their games are published by the gaming giant from which its employees originated, specifically many of the Mega Man games, including Mega Man 9, which was developed in cooperation with Capcom of Japan.
List of games
Core Development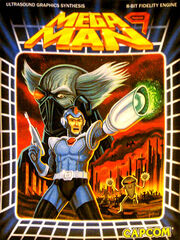 Asset
External links
Ad blocker interference detected!
Wikia is a free-to-use site that makes money from advertising. We have a modified experience for viewers using ad blockers

Wikia is not accessible if you've made further modifications. Remove the custom ad blocker rule(s) and the page will load as expected.