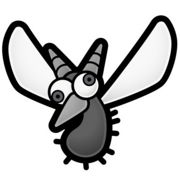 Jabbies
are a kind of species that live in the
Great Tree
, and they are enemies of the
Punis
. They ally the
X-Nauts
so they can get control of the whole Great Tree. They are in
Paper Mario The Thousand Year Door
, and you had to fight them twice using the Punis.
Flurrie
also helps to blow them away. The first time there is only eleven, the second time there is 101.
Notable Jabbies
Ad blocker interference detected!
Wikia is a free-to-use site that makes money from advertising. We have a modified experience for viewers using ad blockers

Wikia is not accessible if you've made further modifications. Remove the custom ad blocker rule(s) and the page will load as expected.