Lego Star Wars II: The Original Trilogy



North American GameCube box art

Developer(s)
Traveller's Tales
Publisher(s)
LucasArts

                   Release Date(s)

---

GameCube

| | |
| --- | --- |
|                NA:  | September 12, 2006 |

| | |
| --- | --- |
|                EU:  | September 11, 2006 |

| | |
| --- | --- |
|                AU:  | September 15, 2006 |

----

Game Boy Advance

| | |
| --- | --- |
|                NA:  | September 12, 2006 |

| | |
| --- | --- |
|                EU:  | September 11, 2006 |

| | |
| --- | --- |
|                AU:  | September 15, 2006 |

----

DS

| | |
| --- | --- |
|                NA:  | September 12, 2006 |

| | |
| --- | --- |
|                JP:  | November 2, 2006 |

| | |
| --- | --- |
|                EU:  | September 11, 2006 |

| | |
| --- | --- |
|                AU:  | September 15, 2006 |

Platform(s)
Genre(s)
Platform, action-adventure
Rating(s)
ESRB  PEGI  CERO  ACB

Credits • Gallery • Cheats & Hints • Videos
Lego Star Wars II: The Original Trilogy
is the sequel to the highly successful
Lego Star Wars: The Video Game
. It was released on are the
Nintendo DS
, the
GameCube
and the
Game Boy Advance
. It is a Lego-style version of
Star Wars
episodes, IV, V and VI. Even though the core gameplay of the game is similar to the original, it included several new features such as Power Bricks, bonus levels and the ability to create an original, customizable playable character.
Trivia
The GameCube versions of this game (as well as it's predecessor) can be notably buggy. with interesting and sometimes annoying glitches.
Videos
LEGO Star Wars II The Original Trilogy Trailer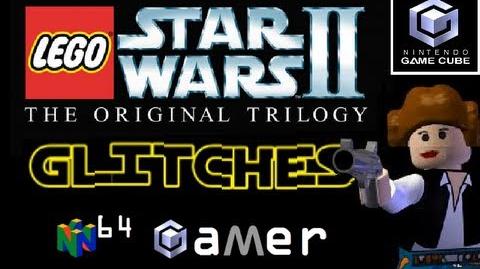 Ad blocker interference detected!
Wikia is a free-to-use site that makes money from advertising. We have a modified experience for viewers using ad blockers

Wikia is not accessible if you've made further modifications. Remove the custom ad blocker rule(s) and the page will load as expected.