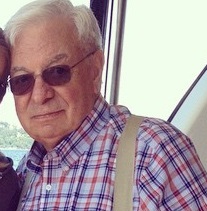 Mario Segale was the landlord of Nintendo's American branch in the early eighties. Nintendo's mascot Mario is named after him. The story goes that when the American branch was coming up with a name for the character, who was then known as Jumpman, Mario Segali stormed in and demanded his money. Knowing his name was Mario, the employees at Nintendo thought that it was a perfect name for their character.
Trivia
IGN's profile has an image of Mario Segale that they made up. It is actually a picture of one of their writers with a mustache drawn on. The publication Electronic Gaming Monthly, when mentioning Mario Segale, actually used IGN's image thinking that it was legit.
Ad blocker interference detected!
Wikia is a free-to-use site that makes money from advertising. We have a modified experience for viewers using ad blockers

Wikia is not accessible if you've made further modifications. Remove the custom ad blocker rule(s) and the page will load as expected.