Ad blocker interference detected!
Wikia is a free-to-use site that makes money from advertising. We have a modified experience for viewers using ad blockers

Wikia is not accessible if you've made further modifications. Remove the custom ad blocker rule(s) and the page will load as expected.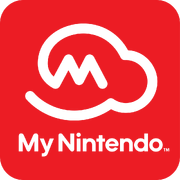 My Nintendo
is a reward program that acts the successor to
Club Nintendo
, that launched in
2016
. It incorporates all services
Missions & Coins
There are two types of rewards. The Gold Coins are basically the revised version of the Wii U's Digital Deluxe Program though for all purchases on the eShop. Purchasing games on the eShop will reward the buyer with an amount of Gold Coins depending on how much the game cost.
Platinum Coins are obtained from doing certain tasks in Nintendo's ecosystem like linking social network accounts to the Nintendo Account or signing in regularly.
Rewards
These are rewards outside of Miitomo.
Japan
| Reward | Console | Amount of Coins | Expiration Date |
| --- | --- | --- | --- |
| 20% off of Brain Age: Concentration Training | Nintendo 3DS | 600 Platinum Coins | July 1, 2016 |
| 20% off of Dr.Luigi & Bacteria Examination]] | Nintendo 3DS | 250 Platinum Coins | July 1, 2016 |
| 20% off of Mario Kart 8 | Nintendo Wii U | 950 Platinum Coins | July 1, 2016 |
| 20% off of New Super Mario Bros. 2 | Nintendo 3DS | 750 Platinum Coins | July 1, 2016 |
| 40% off of The Legend of Zelda: Majora's Mask 3D | Nintendo 3DS | 130 Gold Coins | July 1, 2016 |
| 40% off of New Super Mario Bros. U | Nintendo Wii U | 160 Gold Coins | July 1, 2016 |
| 40% off of Ultimate NES Remix | Nintendo 3DS | 105 Gold Coins | July 1, 2016 |
| 50% off of Mario & Donkey Kong: Minis on the Move | Nintendo 3DS | 50 Gold Coins | July 1, 2016 |
| 50% off of Metroid: Other M | Nintendo Wii U | 90 Gold Coins | July 1, 2016 |
| 50% off of Super Mario Galaxy | Nintendo Wii U | 90 Gold Coins | July 1, 2016 |
| Donkey Kong Country Returns | Nintendo Wii U | 320 Gold Coins | July 1, 2016 |
| Metroid Fusion | Nintendo Wii U | 85 Gold Coins | August 1, 2016 |
| My Nintendo Picross: The Legend of Zelda: Twilight Princess | Nintendo 3DS | 1,000 Platinum Coins | October 1, 2016 |
| New Super Luigi U | Nintendo Wii U | 240 Gold Coins | August 1, 2016 |
| Pikmin 3 Map Pack 2: Battle Enemies! Stages 7-10 | Nintendo Wii U | 30 Gold Coins | August 1, 2016 |
| Super Mario 64 | Nintendo Wii U | 120 Gold Coins | August 1, 2016 |
| Super Mario Land 2: 6 Golden Coins | Nintendo 3DS | 50 Gold Coins | July 1, 2016 |
| Super Punch-Out! | Nintendo Wii U | 100 Gold Coins | August 1, 2016 |
| WarioWare: Touched! | Nintendo 3DS | 1,000 Platinum Coins | July 1, 2016 |
| My Nintendo Theme 1: Mario | Nintendo 3DS | 200 Platinum Coins | May 1, 2016 |
| My Nintendo Theme 2: Donkey Kong | Nintendo 3DS | 200 Platinum Coins | May 1, 2016 |
Europe
| Reward | Console | Amount of Coins | Expiration Date |
| --- | --- | --- | --- |
| 20% off of Yoshi's Woolly World | Nintendo Wii U | 600 Platinum Coins | May 16, 2016 |
| 20% off of Pullblox World | Nintendo Wii U | 150 Platinum Coins | June 16, 2016 |
| 20% off of Mario Kart 7 | Nintendo 3DS | 700 Platinum Coins | July 1, 2016 |
| 20% off of The Legend of Zelda: A Link Between Worlds | Nintendo 3DS | 300 Platinum Coins | May 1, 2016 |
| 40% off of Splatoon | Nintendo Wii U | 100 Gold Coins | June 1, 2016 |
| 40% off of The Wonderful 101 | Nintendo Wii U | 120 Gold Coins | July 1, 2016 |
| 40% off of Super Mario 3D Land | Nintendo 3DS | 110 Gold Coins | June 16, 2016 |
| 40% off of Tomodachi Life | Nintendo 3DS | 100 Gold Coins | May 16, 2016 |
| 50% off of Mario & Donkey Kong: Minis on the Move | Nintendo 3DS | 30 Gold Coins | June 1, 2016 |
| 50% off of Metroid: Other M | Nintendo Wii U | 60 Gold Coins | May 1, 2016 |
| Metroid Fusion | Nintendo Wii U | 60 Gold Coins | August 1, 2016 |
| My Nintendo Picross: The Legend of Zelda: Twilight Princess | Nintendo 3DS | 1,000 Platinum Coins | October 1, 2016 |
| New Super Mario Bros. U Add-On Content: New Super Luigi U | Nintendo Wii U | 90 Gold Coins | August 1, 2016 |
| Pikmin 3 Add-On Content: Battle Enemies! Stages 7-10 | Nintendo Wii U | 20 Gold Coins | August 1, 2016 |
| Super Mario 64 | Nintendo Wii U | 90 Gold Coins | August 1, 2016 |
| Super Mario Land 2: 6 Golden Coins | Nintendo 3DS | 35 Gold Coins | July 1, 2016 |
| Super Punch-Out! | Nintendo Wii U | 70 Gold Coins | August 1, 2016 |
| WarioWare: Touched! | Nintendo 3DS | 1,000 Platinum Coins | July 1, 2016 |
| My Nintendo Theme 1: Mario | Nintendo 3DS | 200 Platinum Coins | May 1, 2016 |
| My Nintendo Theme 2: Donkey Kong | Nintendo 3DS | 200 Platinum Coins | May 1, 2016 |
North America
| Reward | Console | Amount of Coins | Expiration Date |
| --- | --- | --- | --- |
| 15% off of The Legend of Zelda: The Wind Waker HD | Nintendo Wii U | 750 Platinum Coins | May 1, 2016 |
| 15% off of Yoshi's Woolly World | Nintendo Wii U | 750 Platinum Coins | May 1, 2016 |
| 15% off of The Legend of Zelda: A Link Between Worlds | Nintendo 3DS | 600 Platinum Coins | May 1, 2016 |
| 15% off of Animal Crossing: New Leaf | Nintendo 3DS | 450 Platinum Coins | May 1, 2016 |
| 15% off of Super Mario 3D Land | Nintendo 3DS | 450 Platinum Coins | May 1, 2016 |
| 30% off of Splatoon | Nintendo Wii U | 140 Gold Coins | May 1, 2016 |
| 30% off of Captain Toad: Treasure Tracker | Nintendo Wii U | 100 Gold Coins | May 1, 2016 |
| 30% off of The Legend of Zelda: Majora's Mask 3D | Nintendo 3DS | 100 Gold Coins | May 1, 2016 |
| 30% off of Ultimate NES Remix | Nintendo 3DS | 70 Gold Coins | May 1, 2016 |
| 30% off of Punch-Out!! | Nintendo Wii U | 50 Gold Coins | May 1, 2016 |
| Donkey Kong Country Returns | Nintendo Wii U | 230 Gold Coins | July 1, 2016 |
| Metroid Fusion | Nintendo Wii U | 60 Gold Coins | August 1, 2016 |
| My Nintendo Picross: The Legend of Zelda: Twilight Princess | Nintendo 3DS | 1,000 Platinum Coins | October 1, 2016 |
| New Super Mario Bros. U DLC: New Super Luigi U | Nintendo Wii U | 170 Gold Coins | August 1, 2016 |
| Pikmin 3 Mission Mode DLC: Battle Enemies! Stages 7-10 | Nintendo Wii U | 20 Gold Coins | August 1, 2016 |
| Super Mario 64 | Nintendo Wii U | 90 Gold Coins | August 1, 2016 |
| Super Mario Land 2: 6 Golden Coins | Nintendo 3DS | 35 Gold Coins | July 1, 2016 |
| Super Punch-Out! | Nintendo Wii U | 70 Gold Coins | August 1, 2016 |
| WarioWare: Touched! | Nintendo 3DS | 1,000 Platinum Coins | July 1, 2016 |
| My Nintendo Theme 1: Mario | Nintendo 3DS | 200 Platinum Coins | May 1, 2016 |
| My Nintendo Theme 2: Donkey Kong | Nintendo 3DS | 200 Platinum Coins | May 1, 2016 |