| | |
| --- | --- |
| Nintendo Products | Recent Releases |
Latest Nintendo News
---
Loading RSS data...
Loading RSS data...
Featured article
---
Kid Icarus: Uprising
Kid Icarus: Uprising is a Nintendo 3DS video game developed by Project Sora, and designed by Masahiro Sakurai, creator of Kirby and Super Smash Bros. Announced at E3 2010, Kid Icarus: Uprising was the first video game shown off for the Nintendo 3DS. A revival of the Kid Icarus series, Uprising is the third game in the franchise, the first in twenty-one years, since 1991's Kid Icarus: Of Myths and Monsters. More...
Previously featured: Pikachu • The Verge of History • Nintendo DSi
Archive • Nominations
Navigation
---
You may be interested in
Is a page you're looking for not on the Wiki? You can help by creating it!
This day in history
---
March 23rd
2003: The Game Boy Advance SP launches in the Americas. It's an updated model of the GBA with a flap up screen and lights behind the screen.
2006: Cooking Mama and Pokémon Ranger are released in Japan. Nintendo announces that Nintendogs has sold more than 6 million copies worldwide.
2007: Wing Island released for the Wii in America.
Site news and updates
---
03/27/2016 - Twitter account
A new Twitter Account has been formed for this wiki. It will be retweeting news, post new quality articles as well as featuring some good articles from time to time. Astrogamer will be running it but, he'll be willing to accept additional mods.
04/26/2014 - Achievement Naming Contest Ended
04/16/2014 - Achievement Naming Contest
The Achievement Naming Contest has begun. You can submit your ideas for names of new achievements for the wiki to win a special badge.
08/01/2013 - SSB4 Character Finals End
The Finals of the New SSB Character Contest have ended! More info on the finals, including the winner can be found here.
08/09/2013 - SSB4 Character Finals
The Finals for the New SSB Character Contest has begun! More info on the finals can be found here.
07/19/2013 - SSB4 Character Semi-finals
The Semi-finals for the New SSB Character Contest has begun! More info on the semi-finals can be found here.
12/20/2012 - Wikia's 2012 Community Choice Awards Nominations
12/11/2012 - Change to Template:For
The Template:For is now depreciated and it is now part of Template:Head. It works just about the same as Template:For. To see how it works, go to the Template:Head page and check the usage section. A good example of its use is Pokémon Stadium 2.
11/24/2012 - New Forums
The new wikia forums have added to the Nintendo Wiki. It has a board for discussions about the wiki and discussions about Nintendo related subjects.

Though blog posts should still be used to discuss news updates. The new forums are for discussions in general.
11/24/2012 - First Annual Nintendo Wiki Awards Ceremony
The profile sign-ups for the First Annual Nintendo Wiki Awards Ceremony have begun, please get your profile in as soon as possible!
11/12/2012 - Wii U Release Event (Giveaway)
11/10/2012 - Head Template
The Template:Head is officially finished it is now on every applicable page on the wiki. For examples of how to fill it out see Marth & Nintendo. There is also which provides a list of all pages that need to have their headers fixed. (Note: The new template should go on all normal pages excluding sub-pages, like galleries.)
11/05/2012 - Wii U Release Event
The Wii U release event has begun, check the main page as it will expand over the next several weeks.
10/26/12 - Page Rating System
10/12/12 - New Nintendo Magazine
9/19/12 - New Nintendo Wiki Video!
There is a new Nintendo Wiki video! It is about how to upload Pokémon sprites, made due to some changes to how to upload the sprites.
9/06/2012 - Nintendo Wiki stats
9/04/12 - New Nintendo Wiki Video!
8/15/2012 - Nintendo Wiki Livestream!
Tomorrow at 1PM EST we will be having our first livestream on the new livestream channel for Nintendo Wiki. It will be run by Rocketslime_1_1, and it will be a discussion about some things that are happening on the wiki. He will also answer any questions that you want to ask about the wiki on the livestream, so it is recommended that you make an account on Livestream so you can use the chat feature on it to ask questions. The livestream channel is located here. If you can't make it you can watch it later on the livestream channel, as it will be recorded. The livestream channel is now at NintendoWiki:Livestream. The livestream is over, due to a small problem that shouldn't happen again it wasn't recorded.
8/05/2012 - The Most Anticipated New Smash Bros. Character
We are holding a contest to see what who be the most anticipated new possible Smash Bros. character. The contest is located here. All users comment on the blog post will be awarded a badge at the end of the contest. Suggestions will end on August 10th, when the bracket is posted.

8/02/2012 - Badge System is Activated
The badge system is now activated. We currently have only one badge, but we will try to add more soon. The first badge is an event badge. Event Badges can be obtained by doing small quests that start on the pages for important upcoming games.

Remember, if you have any ideas for new badges please send them to Rocketslime_1_1's talk page, as we are looking for ideas for new badges.

7/26/2012 - Badge System
We now have a new award system for the Nintendo Wiki, a Badge System! It will work alongside the achievement system as a way to give users awards for other things. (Example of the Badge System)

We are also looking for ideas for what we should give awards for. If you have any ideas please send them to Rocketslime_1_1's talk page.

7/21/2012 - Image Names
This is a public notice. Lately some people have been giving images unspecific names. Doing so makes images harder to find. When uploading an image be sure to give it a good name. (ex. File:Ron & Ron (Artwork).png instead of File:hgydgfd7978ry38ye7%3&.png)

7/19/2012 - Guide to References

7/10/2012 - New Region Codes for Game Infoboxes
To replace the flags that used to be used we are now using globe images, because some of the flags were inaccurate.
Blog Posts
---
This is my first blog post, because my true first one on this Wiki got deleted as I made it to just earn a badge. I will not do that again. As for the Nintendo Switch part of this blog post, I wanted to say I got the Nintendo Switch on laucnh day, M…

Read more >


As you may know, Nintendo is currently holding hands-on events for its new console in several German cities. We here at Fandom were at the event in Berlin and got a glimpse at how the system works and which games Nintendo fans can look forward to!

Mu…

Read more >

I have been talkign to some people and we came up with the thought of Nintendo creating a MMORPG like what Blizzard has done but with Pokemon instead.




Good Guys - Different Trainers from the series

Bad Guys - Team Rocket, Team Aqua, Team Magma, Team G…

Read more >

I'd figure I should compile a list of all the Switch games. I linked all the titles that are finalized

1-2 Switch
The Legend of Zelda: Breath of the Wild
Super Bomberman R
Skylanders Imaginators
Just Dance 2017
The Binding of Isaac: Afterbirth+
Nobunaga's…

Read more >
Quotes
---
"Wow! You're THE Mario! I know all about you! You've got more JUMP in you than a box of frogs! I'm Mallow from Tadpole Pond. I'm a frog, but can you believe it? I can't jump. Embarassing huh? How about it, Mario! Will you help me catch that filthy thief?"
—Mallow in Super Mario RPG: Legend of the Seven Stars

---
"Life is a game, kid! It all depends on how you play!"
—Mario in Game Boy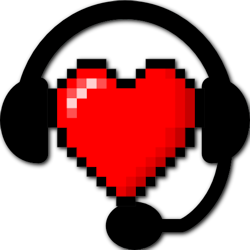 General Gaming
Go to these sites for info or for help with your own wiki!
Capcom • Game Ideas • Humongous Entertainment • JumpStart • Koei • Namco • Newgrounds • Nintendo • Nitrome • SNK • Tamagotchi
Want your community included? See how!

Ad blocker interference detected!
Wikia is a free-to-use site that makes money from advertising. We have a modified experience for viewers using ad blockers

Wikia is not accessible if you've made further modifications. Remove the custom ad blocker rule(s) and the page will load as expected.