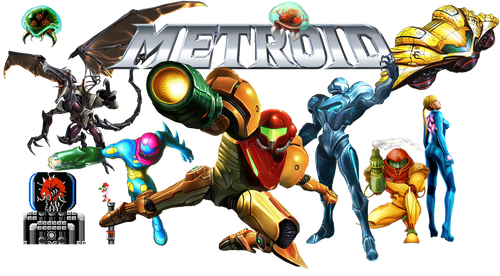 Games

---

---

---

---

---

---

---

---

---

---

---

---

Related Series

Characters

---

Species

---

Suits

---

Locations

---

Recent Releases

Metroid: Other M
Released in 2010 for the Wii, Other M mixes side-scrolling gameplay with first-person elements. Developed by Team Ninja, the game's story takes place between Super Metroid and Metroid Fusion. It is notable for being the first game to fully voice Samus, though the reception has been decidedly mixed.

---
Ad blocker interference detected!
Wikia is a free-to-use site that makes money from advertising. We have a modified experience for viewers using ad blockers

Wikia is not accessible if you've made further modifications. Remove the custom ad blocker rule(s) and the page will load as expected.