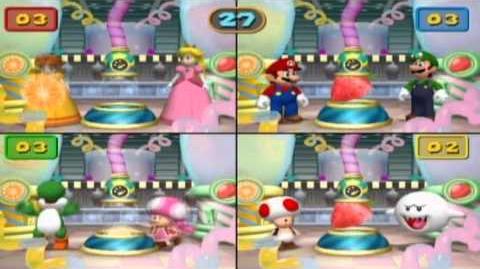 Real Smoothie
is a minigame in
Mario Party 7
. The concept for this minigame is for your team to throw the fruit into its correct blender. The player on the right collects the strawberries while the player on the left collects the oranges.
No penalty is given to a player who accidentally collects the wrong fruit, but his or her team will lose valuable time in doing so. Which ever team has collected the most of the right fruits by the time the timer runs out, wins.
Ad blocker interference detected!
Wikia is a free-to-use site that makes money from advertising. We have a modified experience for viewers using ad blockers

Wikia is not accessible if you've made further modifications. Remove the custom ad blocker rule(s) and the page will load as expected.