Shoryuken (JPJapanese: 昇龍拳

Romaji: Shōryūken

Fan Translation: Rising Dragon Fist) (also romanized as Shouryuuken) is a move in the Street Fighter games that various characters like Ryu and Ken . A Shoryuken is an uppercut that is performed by inputting a side, down, and diagonally down in a Z formation and attack button
Street Fighter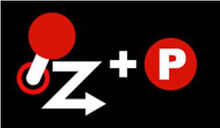 While Ryu's Shoryuken is normal, Ken's Shoryuken has fire around it.
Super Smash Bros.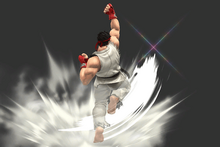 The Shoryuken is Ryu's up special in Super Smash Bros. for Nintendo 3DS and Wii U. Performing it with the original inputs will increase power and knockback and height. Additionally, the Input Shoryuken gains invincibility until Ryu falls, and no landing lag is given as a bonus.
See Also
Ad blocker interference detected!
Wikia is a free-to-use site that makes money from advertising. We have a modified experience for viewers using ad blockers

Wikia is not accessible if you've made further modifications. Remove the custom ad blocker rule(s) and the page will load as expected.