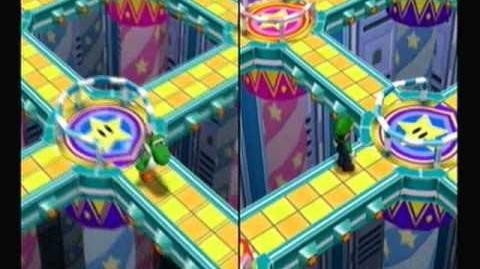 Spin Doctor
is a minigame in
Mario Party 7
. The concept for this minigame is to reach the end of the maze before your opponent does. It wouldn't take long to do so, but the camera is set at an angle where you can't see very far in front of you and every several feet, there is a spinning "checkpoint" that you encounter, and must step into it and step off once it has turned you in the direction you think you have to go.
Ad blocker interference detected!
Wikia is a free-to-use site that makes money from advertising. We have a modified experience for viewers using ad blockers

Wikia is not accessible if you've made further modifications. Remove the custom ad blocker rule(s) and the page will load as expected.