Ad blocker interference detected!
Wikia is a free-to-use site that makes money from advertising. We have a modified experience for viewers using ad blockers

Wikia is not accessible if you've made further modifications. Remove the custom ad blocker rule(s) and the page will load as expected.
         Quote

"As a new challenge, we grouped together several titles that children, their parents and grandparents - three generations - could play together regardless of their knowledge and experience of video games. And we labelled that group Touch! Generations."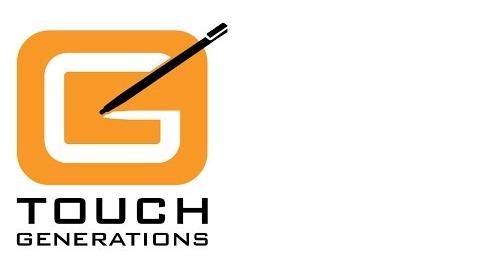 Touch! Generations
(JP)
is a brand of games for the
Nintendo DS
and the
Wii
that is aimed at a non-hardcore gaming crowd, or even to people who have never played video games before.
Most of the games that are marked with the Touch Generations label (Western label seen on the right) are easy to learn and play, and lack any deep plots and confusing control schemes. Touch Generations games are also known for sometimes having cheap price points in comparison to other titles available.
Touch Generations Games and Products list
Nintendo DS
Wii
Other
Sales
Touch Generations games have all sold very well, particularly in Japan. Not only have the games themselves sold well, but many of the titles have stimulated many Nintendo DS purchases in Japan, with Brain Age: Train Your Brain in Minutes a Day! in particular spurring a lot of growth.
Criticism
When Touch Generations titles originally began appearing, many Nintendo fans felt alienated, as they are a drastic departure from what fans typically expected of Nintendo. Others accused the titles of not even being video games at all.
Shigeru Miyamoto and Satoru Iwata Talk About Touch Generations
"We started it up as a brand that people playing video games for the first time could buy without worrying, and it led to rather positive result for Nintendo DS. So with regard to how to handle Touch! Generations for Nintendo 3DS, we had some discussions among ourselves. But when you think about it, Nintendo DS came out as a game system unlike any before, and we gave Touch! Generations its name to suggest that even people who don't usually play video games could play those games without fretting. When considering the basic element of playing games by touching the screen with the stylus, we thought there might not be much point to making another Touch! Generations for Nintendo 3DS, which would just be an extension of Nintendo DS. When we thought about what kinds of activities a new player who doesn't know much about games could enjoy on a Nintendo 3DS, what came to mind was taking 3D photos, watching 3D videos, things like that. Demand will continue for those Touch! Generations games that buyed the Nintendo DS, so we will continue to make them. We won't use Touch! Generations in the future."
"whereas before we had established a Touch! Generations brand, created special corners in shops and used a special logo, the company has decided not to use this brand name for Nintendo 3DS. I try to not use the word "success" to describe our situation as it may stir egoistic emotions which may lead us to be drowned in it. I would say that Touch! Generations was one example of success. But to do the same thing is merely playing defense. Something else you can say is that it's no longer surprising to talk about older people playing video games. People with no video game experience now have a way to get started, so game systems now belong to everyone regardless of age, gender or experience."
Photo Gallery
External Links