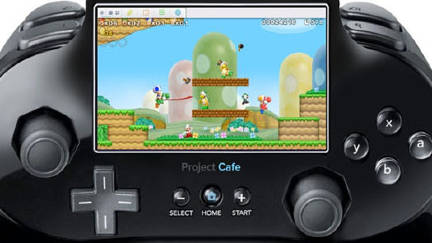 In advance of E3 next week, Nikkei has leaked that the Wii successor's controller will feature a six-inch touchscreen (different from the Wii 2 concept image to the right).
According to Andriasang's summary of a subscription-only article, the controller will give "tablet-like controls" to games, and will also be usable as a portable game device on its own. The controller also includes a camera and a rechargeable battery.
Nikkei says to expect it the second half of 2012 but this is not confirmed as of yet. So keep update to date with our E3 coverage where we hope to have confirmation.
References
Source: joystiq.com
Ad blocker interference detected!
Wikia is a free-to-use site that makes money from advertising. We have a modified experience for viewers using ad blockers

Wikia is not accessible if you've made further modifications. Remove the custom ad blocker rule(s) and the page will load as expected.