Comments

13
Shantae, Risky Boots, Rotty Tops, Sky and Bolo as DLC playable characters requested in Super Smash Bros. 4 3DS/Wii U versions!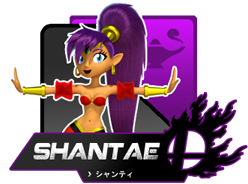 https://www.facebook.com/pages/Shantae-friends-as-DLC-playable-characters-in-Smash-4-3DSWii-U-version/769600476420657
Ad blocker interference detected!
Wikia is a free-to-use site that makes money from advertising. We have a modified experience for viewers using ad blockers

Wikia is not accessible if you've made further modifications. Remove the custom ad blocker rule(s) and the page will load as expected.