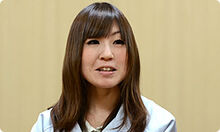 Yu Kitai was a Nintendo game illustrator and field designer. When she joined Nintendo in 2002 she had the surname Kudo, but changed her name after marrying in 2005. She made a lot of the small islands in The Legend of Zelda: The Wind Waker and 3 racetracks in Mario Kart: Double Dash. She has since then, joined Nintendo Network Business Department and worked on Swapnote.
Game Works
Work as a Field Designer
Work as an Illustrator
Examples of work
Interviews
Ad blocker interference detected!
Wikia is a free-to-use site that makes money from advertising. We have a modified experience for viewers using ad blockers

Wikia is not accessible if you've made further modifications. Remove the custom ad blocker rule(s) and the page will load as expected.